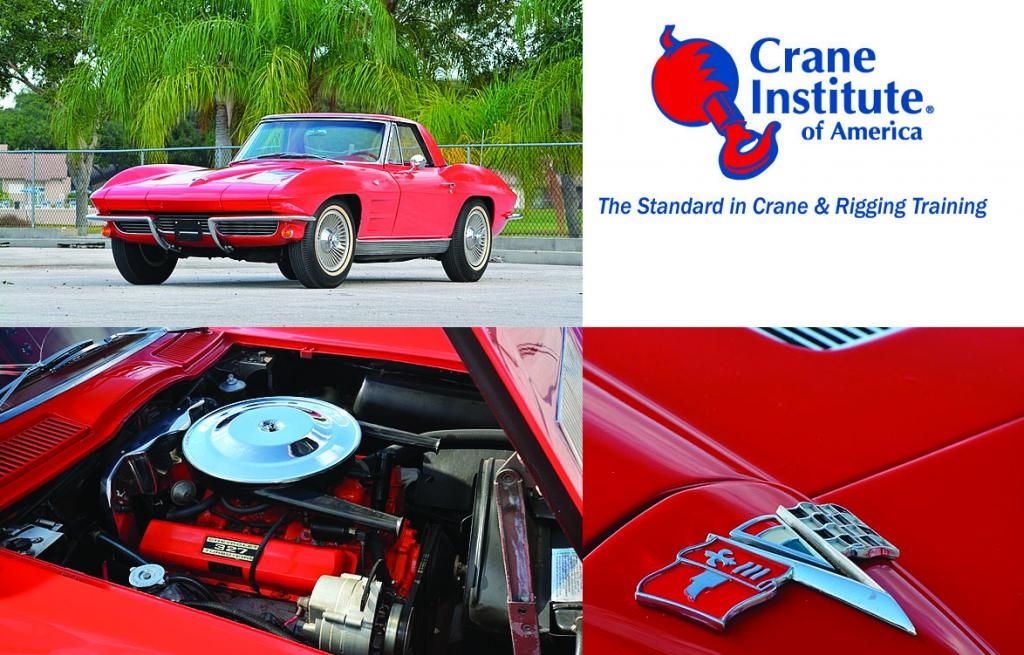 "I love old cars," said Jim Headley, President and CEO of Crane Institute of America, "and missing an opportunity in 1974 to swap my worn-out Volkswagen plus $2,000 for an immaculate 1963 Corvette, has always haunted me. From that day on, it was on my bucket list to own a 1963 Corvette," he said. Several years later he was able to check it off his list when he purchased a red '63 Stingray.
"Although I love old cars, I love helping people more," said Headley. In the spirit of giving and spreading joy in the New Year, Crane Institute is donating Headley's beloved 1963 Chevy Corvette for auction, with proceeds to be distributed to five worthy charities.
The 1963 Corvette, sometimes referred to as the "Corvette Stingray," features red vinyl interior, white convertible top, and original engine. It is presently scheduled for auction by Mecum Auctions, to be aired on NBC on Saturday, Jan. 24. It is Lot S130.
Five charities have been selected by Crane Institute of America, Roger's Corvette Center, and Mecum Auctions to receive proceeds from the sale. They include The Russell Home for Atypical Children, Curing Kids Cancer, Samaritan's Purse, Caring People Recovery Center, and Wounded Warrior Project.